South Korean tech giant LG has announced its own artificial intelligence (AI) chip for smart home products. This comes as the firm's mobile division continues to struggle, apparently in a bid to consolidate on its dominance in the growing smart home product sector. This move will see the company ditch chips that deliver AI or machine learning (ML) from established names like Intel, ARM and Nvidia and even start-ups like Graphcore, Cerebras and Wave Computing.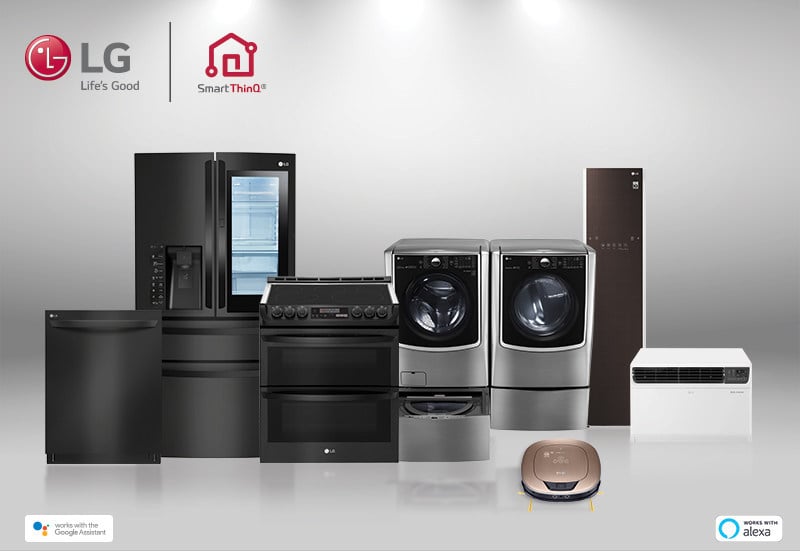 The AI chip, according to LG, has its own neural engine that will speed up the deep-learning algorithms used in its future smart home devices. The smart home products include robot vacuum cleaners, washing machines, refrigerators and air conditioners. The chip doesn't require an internet connection to work since it has on-device processing capability. It also features "a separate hardware-implemented security zone" to store personal data.
Read Also: Xiaomi crowdfunds the Furrytail Pet Smart Feeder with app control for 199 yuan ($28)
LG stated in an announcement that; "The AI Chip incorporates visual intelligence to better recognize and distinguish space, location, objects and users while voice intelligence accurately recognizes voice and noise characteristics while product intelligence enhances the capabilities of the device by detecting physical and chemical changes in the environment."
The Korean giant also joins other companies like Facebook, Amazon and Apple which are all reported to be working on AI and ML chipsets for specific purposes. In LG's case, its solution is customized for smarter home devices and we don't need to look further than the books to find out why. The company's home appliance unit recorded its highest quarter of sales and profit to date this last quarter. Last year's annual profit of $2.4 billion saw some amazing results for its home appliance and home entertainment units. These are two core areas of focus for AI.
(via)